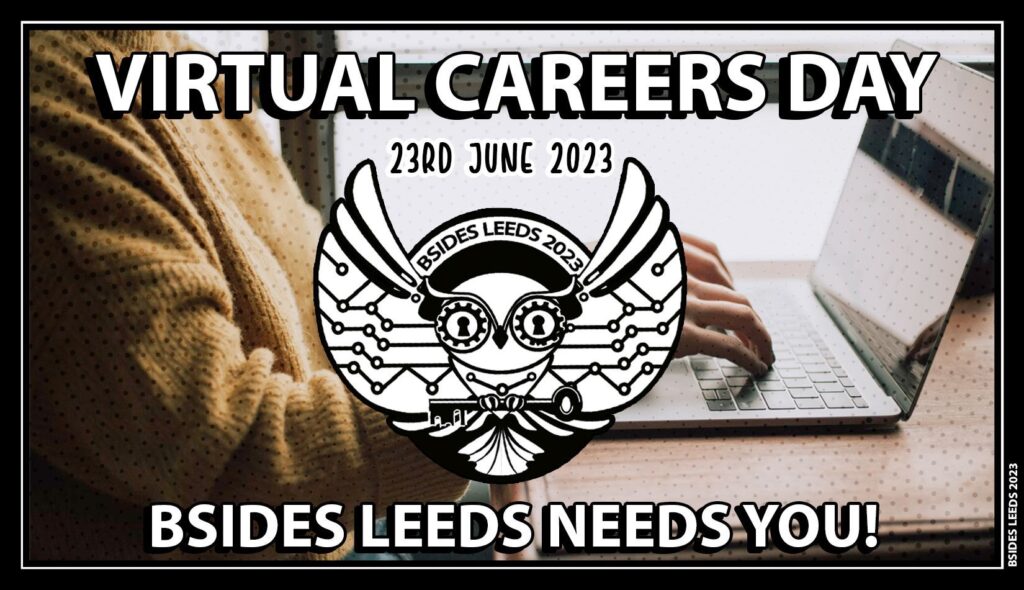 Did you know that we are having a VIRTUAL CAREERS DAY on Friday 23rd June?
If you are hiring anywhere in the UK for information security / cyber security professionals, then this could be for you!
Are you looking to hire talented individuals to join your team?
Do you want to connect with job seekers who are passionate about information security at all levels of their career?
As part of our upcoming conference, as well as hosting an in-person day on Saturday 24th June, we will be hosting a virtual careers day on Friday 23rd June.
This is a UK-wide event that will be hosted online via Gather Town, providing an opportunity for businesses across the country to connect with talented industry professionals from the comfort of their own homes. We are currently seeking sponsors for the event, and we believe that this would be a great opportunity for businesses who are looking to hire to showcase their brand and connect with job seekers.
If you sponsor the in-person day, you will get a free virtual careers room for our Careers event.
Sponsor packages for the careers day start at £500 for your own branded room.
So, if you're interested in sponsoring our virtual careers day, please get in touch with either Rosie Anderson or Lee Gilbank